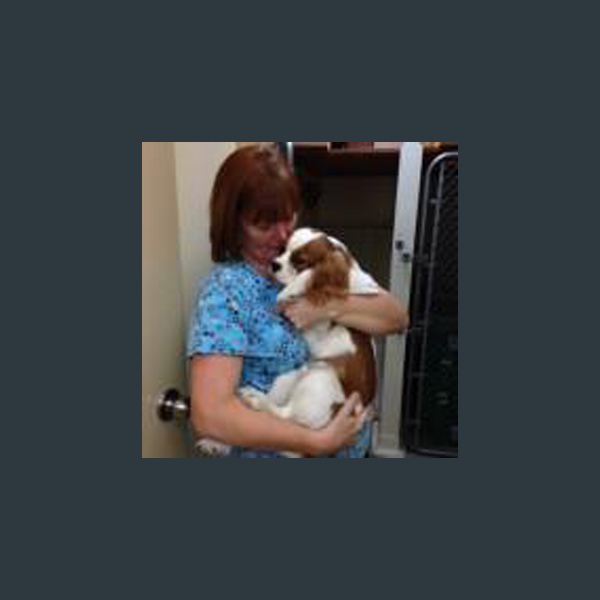 DEBBIE, ANIMAL CARE ASSISTANT
After moving from England in 2002, Deb started working at Tansley Woods and Limestone Valley in 2004. She brings a strong background in customer service following her years of experience in the cruise line industry.

Her organizational skills and attention to detail keep both clinics running smoothly and patients receiving the utmost care. She has two adult daughters (both of whom worked at Tansley Woods as students) and an entertaining Cock-a-Poo named Samson.